Tuesday January 04, 2022
Hafeez Body Language Doesn't Match With His Retirement Decision: Shahid Afridi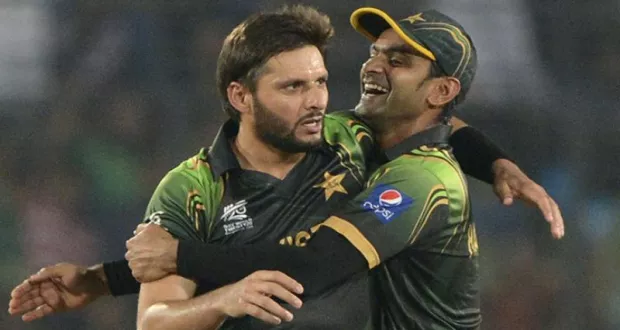 Former skipper Shahid Afridi has said despite veteran cricketer Mohammad Hafeez's decision to retire, he thinks "The Professor" wanted to continue playing for the national side.
Speaking to a Local television channel, Afridi said: "I was watching Hafeez's statement regarding his retirement, and his body language was hinting towards his wish to play more cricket instead of announcing retirement."
Afridi said that he has always talked about the communication gap between players and the Pakistan Cricket Board (PCB), saying that he felt the same thing had happened with Hafeez.
He, however, expressed satisfaction that Hafeez did not turn his retirement decision into a major controversy.
Hafeez had announced his retirement from international cricket on Monday. Hafeez, aka The Professor, had earlier bid farewell to Test cricket in 2018.
The cricketer led the Pakistan cricket team in all formats of the game.