Monday September 12, 2022
Govt Working On Murder Of Imran Khan By Spreading Religious Hatred: Fawad Chaudhry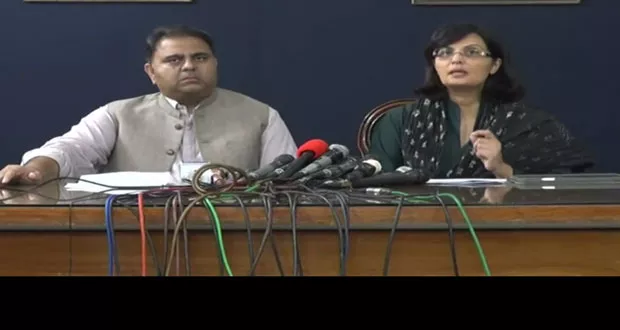 Karachi: Pakistan Tehreek-e-Insaf (PTI) leader Fawad Chaudhry has said that the incumbent government working on the murder of party chairman Imran Khan by spreading religious hatred.
Addressing a presser along with woman leader and former federal minister Sania Nishtar, Fawad Chaudhry said he is unaware of any meeting with Robbin Rafael by Imran Khan.
Fawad Chaudhry said "I don't know whether Imran Khan met with Robbin Rafael yesterday or not but there is no any problem in it as Robbin Rafael has retired and he has no any relation with the US government.
Former information minister said that we will go to the Supreme Court for election in 123 constituencies.
He said that it is the frist government in the history of the country that making a contempt of religeion case against the opposition.
Former Federal Minister Dr Sania Nishtar apprised regarding funds collected on a telethone conducted by the PTI chairman on August 29.
Dr Sania Nishtar informed that a whopping sum of of Rs five billion were pledged, however, Rs three billion and 30 caroor have received so far.
Fawad Chaudhry further said that the PTI has decided to constitute an economic committee in the chair of Shaukat Tareen.