Tuesday December 28, 2021
Govt Will Bring Nawaz Sharif Back: Fawad Chaudhry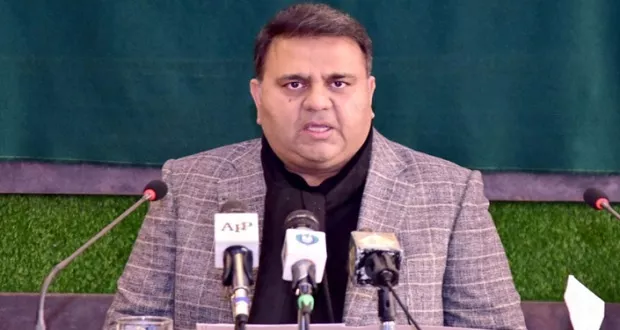 ISLAMABAD: Federal Minster for Information and Broadcasting Fawad Chaudhry on Tuesday said that the Government of Pakistan (GOP) will bring former prime minister Nawaz Sharif back from the UK as the "accused will not return by himself".
"Talks were being held with the UK authorities for the extradition of the accused," the minister said.
While talking to a press conference in Islamabad today, Fawad Chaudhry said that previously PDM Chief Fazlur Rehman had also announced to hold mass rallies against government but all ended in vain.
While referring to Pakistan Democratic Movement (PDM) Fawad asked, "Maulana Fazlur Rehman had also announced a march, but what happened?"
"Nawaz Sharif and Asif Zardari have harmed the country and because of that the incumbent government had to approach the IMF. The Sicilian Mafia was exposed in the Rana Shamim case," he further added.