Sunday January 01, 2023
Govt Personalities Pledge To Take Pakistan On Path Of Prosper In 2023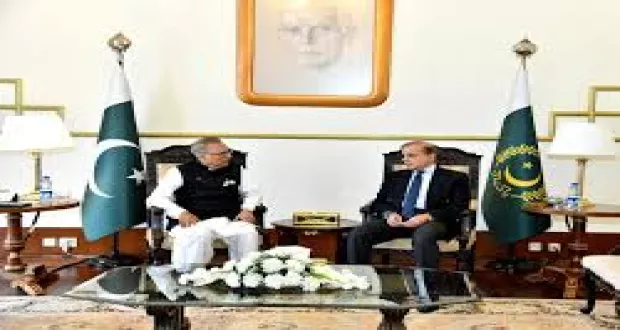 Islamabad: President Dr Arif Alvi and Prime Minister Shehbaz Sharif have felicitated the nation and international community on beginning of the New Year and prayed for development, progress and prosperity of Pakistan as well as peace in the world.
In their separate new year's messages, they stressed the need to work together to make Pakistan the cradle of peace, prosperity and development.
The President in his message said the nation faced various challenges last year but overcame difficult situations due to the hard work, sacrifice, determination and resilience.
He said in the new year, as a nation we must set our priorities correctly to overcome the challenges facing the nation.
The President said we need national solidarity, unity, discipline, persistent hard work, passion and dedication to make Pakistan a prosperous, developed, democratic and stable country.
The Prime Minister in his message hoped that the new year would prove to be the year of ending hunger, war, terrorism, crime, sectarianism and class division from the whole world, including Pakistan.
The Prime Minister reiterated his resolve to work day and night for improvement of economic situation of the country, rehabilitation of flood victims, end of terrorism and reduction in sufferings of the people.
In his video message, Speaker National Assembly Raja Pervaiz Ashraf has extended his hearty New Year greetings to the entire Pakistani nation.
He expressed hope that this year will bring prosperity and peace to beloved country.
Meanwhile, in a tweet, Minister for Information and Broadcasting Marriyum Aurangzeb wished all a happy New Year and prayed that humanity may get rid of inflation, terrorism, cruelty, injustice, lies, and hatred.
The post Govt Personalities Pledge To Take Pakistan On Path Of Prosper In 2023 appeared first on Karachi News.