Thursday September 15, 2022
Govt Has No Plan To Fix Economy: Imran Khan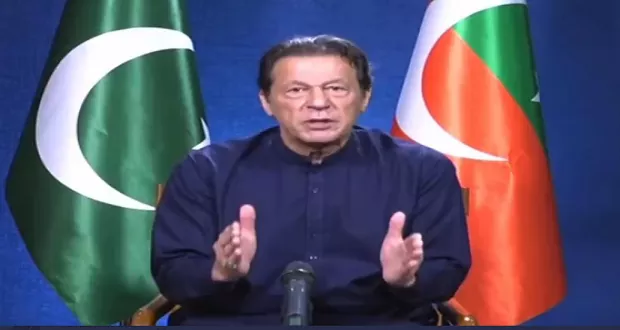 Islamabad: Chairman Pakistan Tehreek-e-Insaf (PTI) Imran Khan has said that the incumbent government has no any plan to fix the economy of the country and it seems that the government has a roadmap of taking loans only.
Addressing through digital means and social media today, former premier said that the country's economy can't be improved without political stability.
Imran Khan said that those who have power can stop the political instability while he appealed to all the power corridors to hold early elections to steer out the country from quagmire of devastated economy
The PTI chief said that despite taking loan from International Monetary Fund (IMF) Pakistani rupee is on decline adding that an inflation is on its highest level in the history of the country.
Imran Khan said never ever an inflation remained at such level in the 70-year history of the country while our economy is going down rapidly.
The PTI chief said that this government didn't have credibility neither in the country nor abroad.
He said that the elections is the country postponed on excuse of the floods in the country adding that the PTI is the only party in the country which can keep the country united.
He said that the coalition government claimed that they got country in the difficult situation and " Today I am giving details and facts and figures.
Imran Khan said that the biggest problem of the country is an external debt as dollar got expensive everything also get costly.
When we assumed the charge of the government back in 2018 we had a external debt of 20 billion dollars.
He said that at the end of the our government the dollar price was Rs 178 now it is climbed to Rs 236 adding that we have left the government with electricity price of Rs 16 per unit and now today it is Rs 36 per unit.
Imran Khan said that after imposing tax on electricity, all the people receiving bills almost double of the previous owing to which every section of society is affecting.