Friday December 03, 2021
Govt Handed Over Everything To IMF For A Few Dollars: Siraj Ul Haq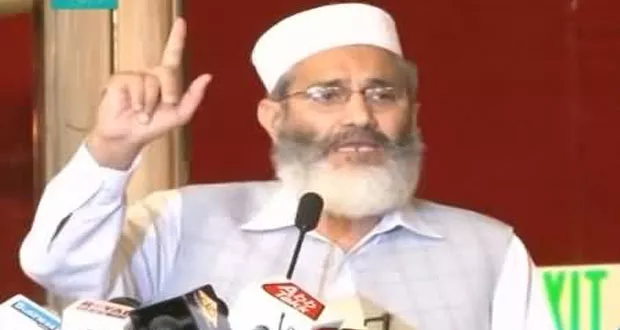 Peshawar: Ameer Jamate Islami(JI) has said that the government has handed over everything to International Monetary Fund (IMF) for a few dollars.
Addressing a joining ceremony at Markaz-e- Islami, the JI ameer said that we reject the government economic policies and mini budget in advance adding that the government is a slave of the world bank and the IMF.
Everywhere poverty is rampant across the country.
Siraj Ul Haq said that as many as 123 councilors and members elected unopposed in Peshawar adding that we are taking part in the local bodies elections fully.
He said that the JI is the only oppositon party in the country while all other political parties are on the same page.
On a query, the JI chief said that there is no mention of Islamic system in the manifesto of the Pakistan Democratic Movement (PDM).
He said that eradication of interest based system is the only solution to eliminate poverty.