Monday May 23, 2022
Govt Decides To Tackle PTI's Long March Strictly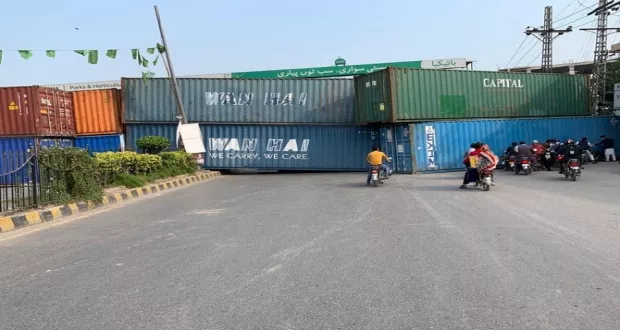 Islamabad: The federal government on Monday decided to tackle the long march of Pakistan Tehreeek-e-Insaf (PTI) strictly as the government sealed the red-zone of Islamabad after placing containers.
The federal government has started preparation to tackle the PTI's long march. Sources said that the participants of the long march will be dealt strictly.
Sources said that all the roads leading up to the red zone will be sealed till today's night. Only Margala road will remain open for going to the red zone.
Sources said that the Federal Police and administration have been instructed to complete all the measures while heavy contingents of police have also been called from the other provinces.
Police, Frontier constabulary (FC) and Rangers personnel will also be called.
The contingents from the other provinces will start reaching the capital from today. From today, prisoners vans, water canons and other things will be provided to the police.