Monday April 04, 2022
Gold Price Sheds in Pakistan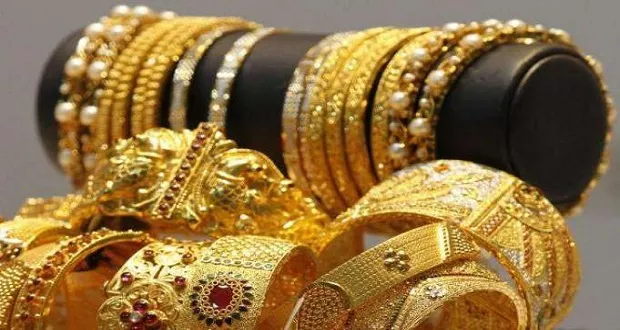 KARACHI: Gold price in Pakistan shed Rs100 per tola and Rs85 per 10 grams to settle at Rs131,200 and Rs112,483, respectively.
According to All Sindh Saraf Jewellers Association (ASSJA), gold price closed last week at Rs131,300 per tola and Rs112,568 per 10 grams.
In the international market, gold remained steady and recorded a meagre gain of $1 per ounce to settle at $1,925 as the dollar and Treasury yields firmed following a solid US payrolls report that raised expectations of aggressive rate hikes, while a worsening Ukraine crisis supported safe-haven bids for bullion.