Friday April 22, 2022
Gold Price Drops by Rs800 Per Tola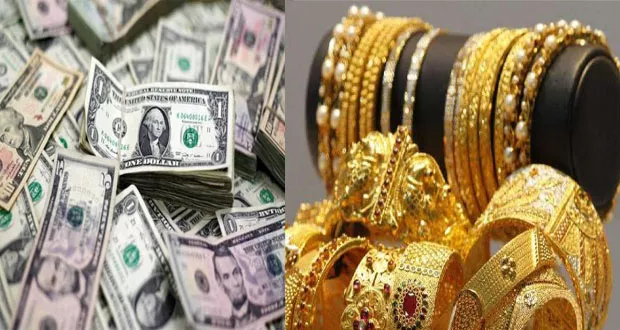 KARACHI: The price of gold in Pakistan receded on Friday as investors sought cover from political uncertainty, inflation, and its impact.
The precious commodity fell by around Rs800 per tola and Rs686 per 10 grams to settle at Rs132,700 and Rs113,769, respectively.
Meanwhile, the yellow metal stayed above the key $1,900-per-ounce level in the international market despite a decrease of $12. The price settled at $1,933.
Traders and investors' expectations of interest rate hike continue to move up, as the dollar is trading stronger, all potential strong challenges to gold at this point.