Tuesday December 27, 2022
Gold Continues To Shine in Pakistan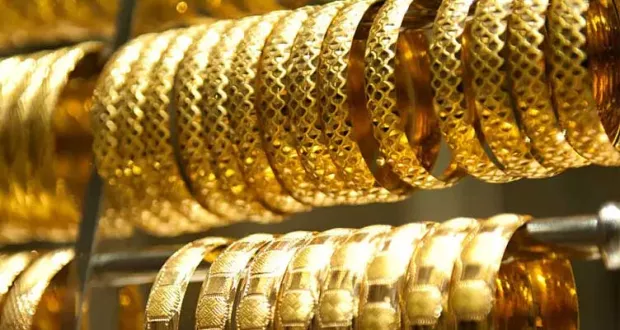 KARACHI: The prices of gold in the country continue to soar in connection with the increase in the prices of glittery metal at the international market.
The price of 24-karat gold was increased by Rs4,500 to touch Rs182,700, while the cost of 10-grams gold of 24-karat jumped by Rs3,858 to reach Rs156,636.
While the price of 24-karat of silver also surged by Rs30 to reach Rs2,050 per tola. The price of 10-grams of silver also jumped by Rs25.72 to reach Rs1,757.54.
In the global market, the price of gold increased by $12 per ounce to reach $1,810 per ounce.
The post Gold Continues To Shine in Pakistan appeared first on Abb Takk News.