Thursday November 04, 2021
German Envoy Meets Hamza Shahbaz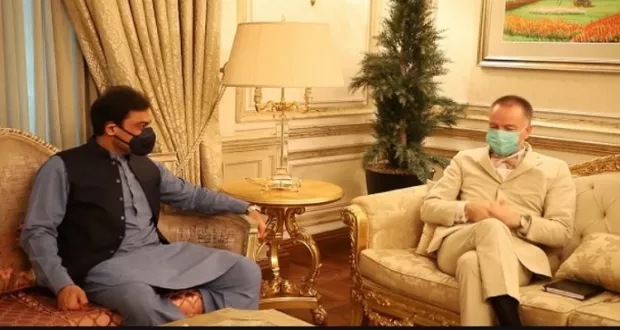 LAHORE: German Ambassador to Pakistan Bernhard Stephen called on PML-N Vice President Hamza Shahbaz at his residence.
Talking to German Ambassador Bernhard Stephen, PML-N Vice President Hamza Shahbaz said that the country was facing a crisis. Historical inflation, sharp rise in electricity, gas and petrol prices have broken the backs of the people.
The only way out of this dire situation is for all stakeholders to come together and talk.
Hamza Shahbaz mentioned the successful implementation of the National Action Plan during the PML-N government and said that service to the people is the only political agenda of the PML-N. Only transparent elections can restore the people's faith in democracy.