Friday November 18, 2022
Gaza: At least 21 Killed, Many Injured in Jabalia Refugee Camp Fire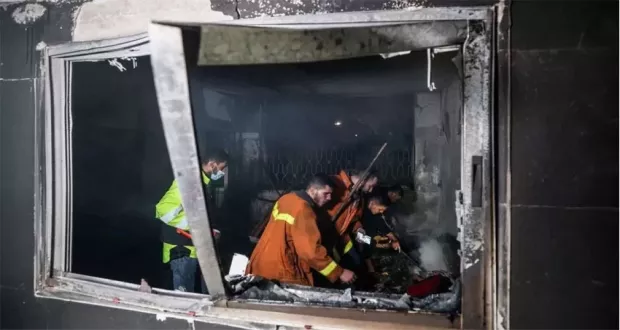 In the Gaza Strip, at least 21 people were killed and several others injured after a fire ripped through a residential building in the densely-populated Jabalia refugee camp.
The Palestinian WAFA news agency reported that several children were among the dead.
Gaza's Interior Ministry said initial investigation revealed that there was a gas leakage from a kitchen.
Palestinian President Mahmoud Abbas called the incident a national tragedy and announced a day of mourning today.
The post Gaza: At least 21 Killed, Many Injured in Jabalia Refugee Camp Fire appeared first on Abb Takk News.