Tuesday April 26, 2022
Fresh Elections Only Solution To Safe Country From Bloodshed and Civil War: Sheikh Rashid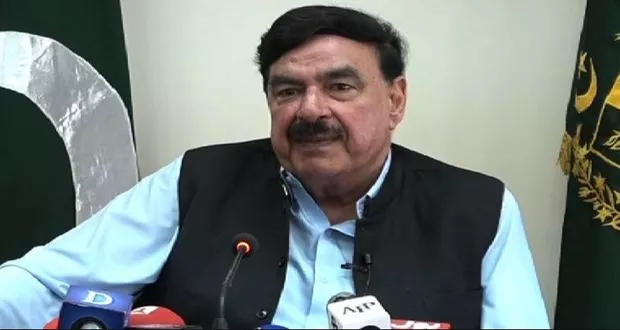 Islamabad: Former federal minister for interior Sheikh Rashid has said that the only solution to safe country from bloodshed and civil war is a new general elections.
Chief of Awami Muslim League (AML) Sheikh Rashid said that Pakistan Tehreek-e-Insaf (PTI) is staging protest outside the offices of the Election Commission of Pakistan (ECP) over delay in verdicts of reference against PTI dissidents.
Addressing a protest rally in Islamabad Sheikh Rashid demanded the government to announce fresh elections before May 30 otherwise whole of Pakistan will gather in Islamabad on the call of Imran Khan .
He said that an election can't be stopped even if all the parties and any power of the world stand with establishment۔
He said that the call has been given by Imran Khan after thorough planning adding that we don't want fight anyone but will not spare thieves.
He said that people know that who raised these parties even after shutting all the media channels.
The AML cheif said that the people are with Imran Khan nowadays while he said "in the state of fasting I am saying that our position was not good but these fools (opposition parties, PDM) have made our position strong."