Sunday May 22, 2022
Four People Crushed To Death by Speeding Truck in Khushab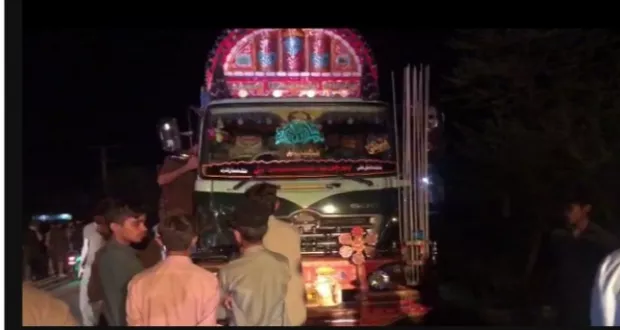 KHUSHAB: Four people who were eturning home after attending a wedding ceremony on Saksir Road in khushab were crushed to death by a speeding truck.
According to rescue sources, four people, including three women and a girl, were killed and 14 others were injured in a collision between two rickshaws and a speeding truck on Skisar Road in Khushab.
According to officials, the occupants of the two rickshaws were returning from the wedding ceremony.