Saturday December 24, 2022
Former PM Shahid Khaqan Abbasi Contracts Covid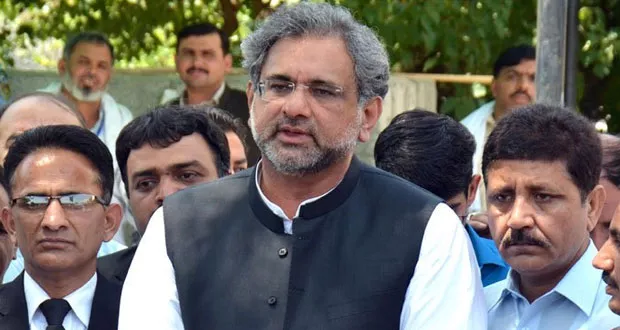 KARACHI: Former prime minister and PML-N leader Shahid Khaqan Abbasi tested positive for Covid, his lawyer told an accountability court in Karachi.
Mr Abbasi was to appear before the court in a case related to illegal appointments in the Pakistan State Oil (PSO). When the accountability court judge took up the case, the counsel said his client was unable to attend the hearing as he was suffering from Covid. However, other suspects appeared before court.
The judge later adjourned the hearing till Jan 16.
The National Accountability Bureau (NAB) has accused Mr Abbasi of hiring people illegally during his as the petroleum minister in the PML-N's government. NAB claimed that he illegally appointed Pakistan State Oil's managing director and deputy managing director.
The post Former PM Shahid Khaqan Abbasi Contracts Covid appeared first on Abb Takk News.