Friday September 23, 2022
FM Calls for Making Collective Efforts to Mitigate Adverse Impacts of Climate Change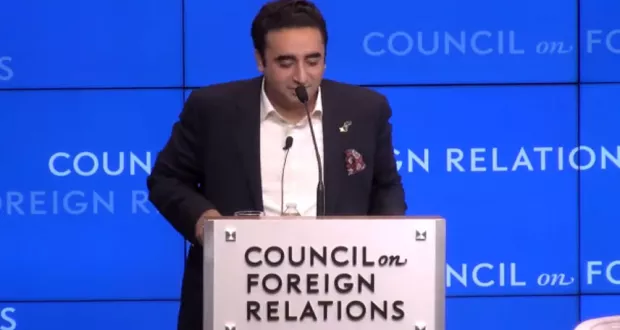 Foreign Minister Bilawal Bhutto Zardari has stressed that collective efforts at global level are required to mitigate the adverse impacts of climate change.
Addressing the Council on Foreign Relations in New York, he said being the 8th most vulnerable country to climate change, Pakistan is facing the cataclysmic consequences of climate change despite minuscule contribution to global greenhouse gas emissions.
The Foreign Minister noted that preliminary estimates pointed to losses in excess of 30 billion dollars.
He said the scale and magnitude of flood-losses in Pakistan was too big and the international community's support is vital to complement upcoming rehabilitation and reconstruction efforts. He emphasized that more than financial assistance, Pakistan needed climate justice and a Green Plan to rebuild its infrastructure and economy.
Bilawal Bhutto Zardari highlighted government's sustained and robust measures in dealing with this calamity, despite challenges.
Expressing appreciation for the solidarity and support extended by the U.S. for the flood affected people and to Pakistan, the Foreign Minister reiterated the importance Pakistan attached to its historic and longstanding ties with the U.S. and its commitment to reinforce this bilateral relationship.