Wednesday April 27, 2022
FM Bilawal Visits Chinese Embassy in Islamabad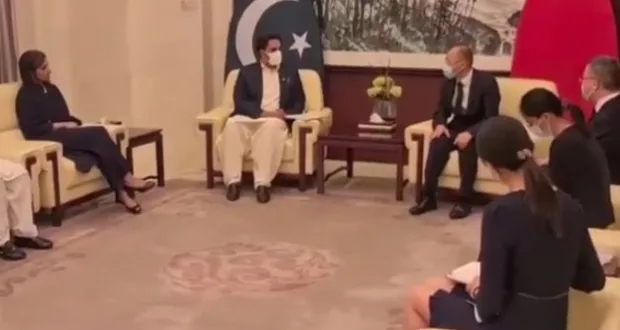 ISLAMABAD: Foreign Minister Bilawal Bhutto Zardari also paid a visit to the Chinese Embassy in Islamabad, while Minister of State Minister for Foreign Affairs, Hina Rabbani Khar, accompanied him.
Bilawal expressed sorrow over the loss of lives in the terrorist attack on Chinese residents in Karachi and told the embassy officials that the relationship between Pakistan and China is a series of loyalty across generations.
He said that the terrorists made a failed attempt to strike on the basis of the Pak-China friendship. "The malicious intentions of terrorists cannot sabotage [this] friendship."
Four people, including three Chinese nationals, were killed while four others sustained injuries in a suicide bombing on the premises of the University of Karachi.