Thursday January 19, 2023
FM Bilawal Lauds Support by Belgium, Netherlands for Flood Victims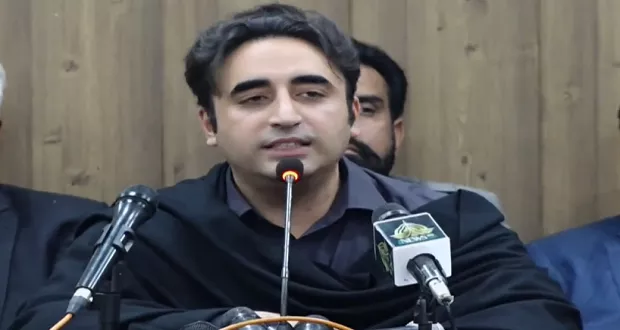 Foreign Minister Bilawal Bhutto Zardari met his Belgian counterpart Hadja Lahbib on the sidelines of World Economic Forum meeting in Davos on Thursday and discussed bilateral, regional and global issues of mutual interest. 
Bilawal Bhutto Zardari appreciated the support extended by Belgium for the flood-affected people of Pakistan.
Both sides expressed the resolve to further strengthen economic, trade, investment and cultural cooperation.
The Foreign Minister also held a meeting with Dutch Deputy Prime Minister and Foreign Minister, Wopke Hoekstra.
The two foreign ministers expressed the resolve to work together to further enhance cooperation in trade, investment, education, Information Technology and agriculture sectors.
Earlier, Bilawal Bhutto Zardari also met Managing Director Operations of World Bank Axel Van Trotsenburg and discussed its engagement with Pakistan.
He lauded the pledge of the World Bank of two billion dollars made at the Resilient Pakistan Conference in Geneva and also mentioned its important role as a major development partner.
Both sides expressed the resolve to achieve shared goals.
The post FM Bilawal Lauds Support by Belgium, Netherlands for Flood Victims appeared first on Karachi News.