Sunday August 28, 2022
First Tranche Of Aid Goods For Floods Victims From UAE To Reach Pakistan Today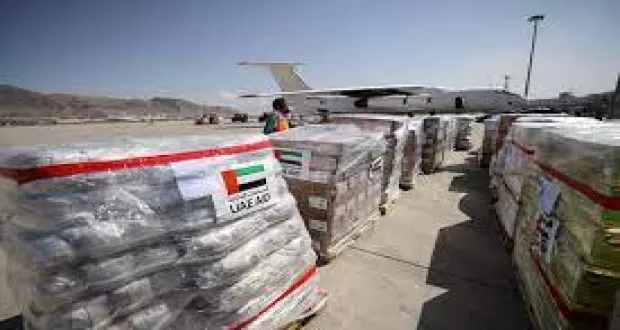 Islamabad: The first tranche of aid goods for floods victims from brotherly country United Arab Emirates Will reach Pakistan today, Minister for Information Maryam Aurangzaib informed this in her tweet today
She said that the UAE is sending aid goods on the appeal of Prime Minister Shahbaz Sharif.The aid goods will reach 4:30 pm at Noor Khan Air Base.
The 15 more airoplanes carrying a aid goods will reach Pakistan in next few days, she added.
The aids goods included tents, foods, medicines and other goods as well.