Tuesday September 13, 2022
First Consignment of Humanitarian Assistance From Saudi Arabia Arrives in Karachi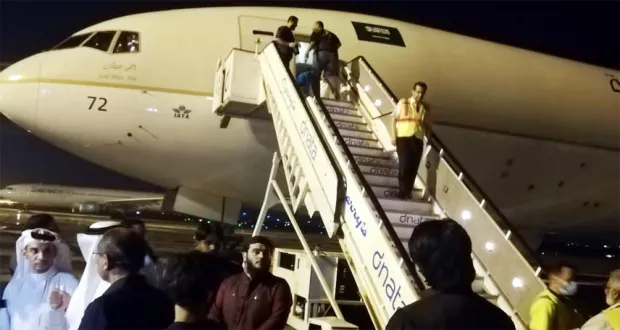 KARACHI: First humanitarian assistance flight from Kingdom of Saudi Arabia landed at Jinnah International Airport Karachi, on Tuesday.
The consignment was received by Ambassador of KSA to Pakistan, Nawaf bin Said Al-Malki and Consul General Bandar Fahad Al Dayel, in Karachi along with the representatives of Foreign Office and NDMA.
Relief assistance from Kingdom of Saudi Arabia is welcomed with warmth and gratitude.