Saturday January 14, 2023
Finance Minister, Governor Punjab Discuss Political, Economic Situation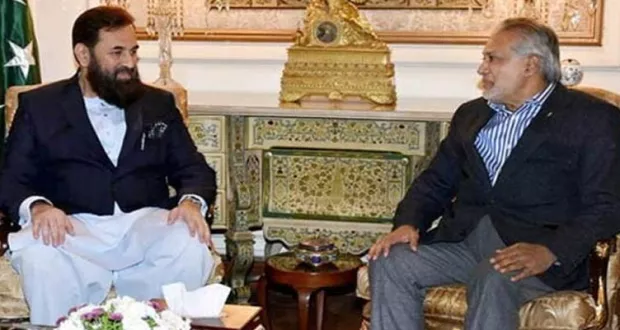 LAHORE: Federal Minister for Finance and Revenue Ishaq Dar on Saturday called on Punjab Governor Balighur Rehman to discuss overall political and economic situation of the country.
During the meeting, the governor congratulated the financial czar on recent 'successful' foreign trips and appreciated his efforts to improve the economy.
On the occasion, Mr Dar said Pakistan never faced such economic challenges in its history, but ruled out risk of default. Economic team under the leadership of the PM Shehbaz Sharif was making efforts to improve the economy, he added
The post Finance Minister, Governor Punjab Discuss Political, Economic Situation appeared first on Abb Takk News.