Wednesday November 16, 2022
FIA Summons Murad Saeed, Faisal Vawda in Arshad Sharif Case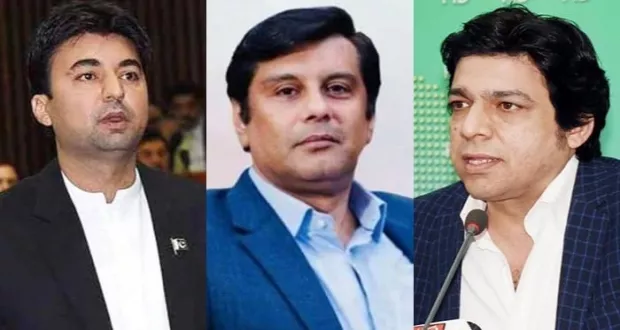 ISLAMABAD/LONDON: Following their claims about being familiar with threats to slain journalist Arshad Sharif's life after his murder in Kenya, the Federal Investigation Agency's (FIA) fact-finding committee has summoned former ministers Faisal Vawda and Murad Saeed to the agency's headquarters on Monday, November 21.
FIA sources have said that the federal ministers have been sent notices to appear at its headquarters with evidence to back their claims.
The post FIA Summons Murad Saeed, Faisal Vawda in Arshad Sharif Case appeared first on Abb Takk News.