Tuesday January 03, 2023
Federal cabinet meeting Underway In the Chair Of PM Shahbaz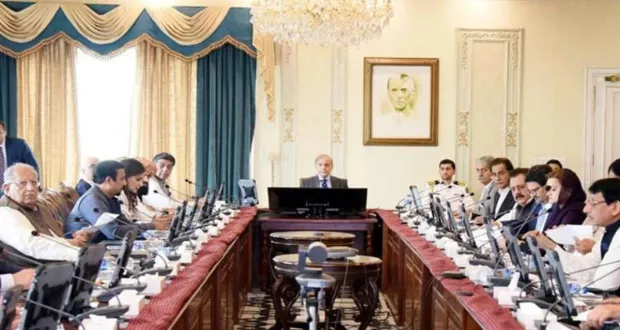 Islamabad: A meeting of federal cabinet chaired by Prime Minister Shehbaz Sharif is in progress in Islamabad.
It is discussing overall political, economic and security situation of the country.
The meeting discussed the development projects, political as well as the flood situation in the country.
According to the details, the federal cabinet meeting will take up four-point written agenda.
The meeting of the federal cabinet will take several important decisions on matters related to economic situation of the country.
The PM will hold consultations with the cabinet members regarding the political and economic situation of the country.
Sources said that the cabinet would approve a drug belonging to the hardship category. Moreover, the meeting would also approve the reduction in prices of 20 medicines.
The cabinet is likely to grant permission to tax directory 2020 of parliamentarians. The cabinet members would also be apprised of the decision taken in National Security Committee (NSC) meeting.
The post Federal cabinet meeting Underway In the Chair Of PM Shahbaz appeared first on Abb Takk News.