Tuesday October 18, 2022
Federal Cabinet Meeting Underway In Chair Of PM Shahbaz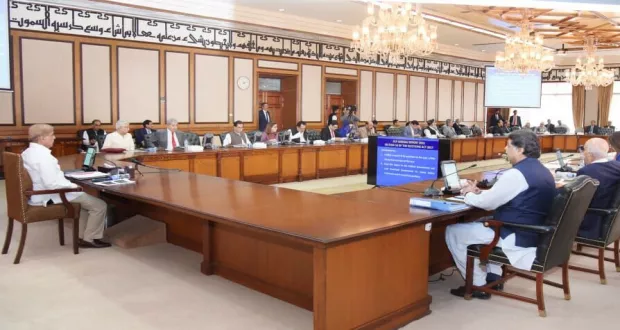 Islamabad: A meeting of federal cabinet chaired by Prime Minister Shehbaz Sharif is in progress in Islamabad.
It is discussing overall political and economic situation of the country as well as the ongoing relief activities in flood-affected areas.
The federal cabinet will take a briefing from the Power Division on the overall situation in the power sector.
The power sector has been asked to give a presentation on theft/ line losses in the power sector and measures being taken in this regard. The agenda includes a presentation about the measures being taken to address the challenges in the power sector.
Sources said that five divisions of the federal government including aviation, cabinet, climate change, commerce, and communication divisions have been asked to give their presentations on the proposals with respect to make amendments in law/ rules to replace the word "federal government" with other appropriate authorities.
An official said that the agenda of the meeting is expected to be updated and more items may also be included in it.