Tuesday April 05, 2022
Fayyaz Ul Hassan Chohan Declares Sarwar and Aleem Allegations As Lies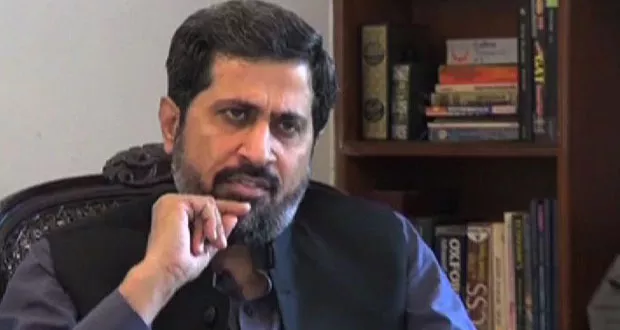 Lahore: Pakistan Tehreek-e-Insaf (PTI) leader Fayyaz Ul Hassan Chohan has said that former governor Chaudhry Muhammad Sarwar is telling lies
Fayyaz Ul Hassan Chohan said that as per the constitution and law without advice of chief minister the assembly can't be dissolved.
Fayyaz Ul Hassan Chohan declared allegations of ex-governor Chaudhry Muhammad Sarwar and ex-senior minister Abdul Aleem Khan statements as lies.
He said that they should think twice before hurling allegations on the PTI, otherwise all the misdoings of duo will be exposed.
Warning to Chaudhry Sarwar, Fayyaz Ul Hassan Chohan said that if former governor hurled more accusations on the PTI and Punjab government then he will be make accountable for collecting as many as Rs four billion donations for the Sarwar Foundation.

Fayyaz said that the NAB had first sent notice to Abdul Aleem Khan on January 11, 2018 when the PML-N was in power instead of PTI.
He said that no action against despite having all the evidences is due to the someone's favour.
He said that Aleem Khan who had used to of saying to drag Shahbaz Sharif on roads of Gawalmandi, today, he is on behalf of his son Hamza Shahbaz are busy in hurling accusations on the PTI.