Wednesday December 15, 2021
Fayyaz Celebrates Junaid Safdar Wedding By Bringing Sweets In PA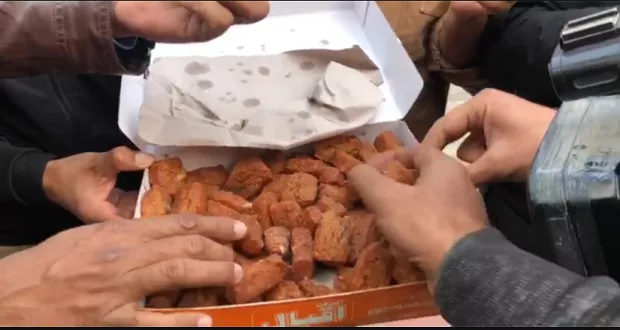 F
LAHORE: Punjab Minister for Prisons Fayyaz-ul-Hassan Chohan brought sweets to the Punjab Assembly to celebrate the wedding of Junaid Safdar, son of Pakistan Muslim League Nawaz (PML-N) Vice President Maryam Nawaz.
Replying to a question outside the Punjab Assembly, the provincial minister said that he had brought sweets to Punjab Assembly for PML-N MPA Uzma Bukhari to celebrate the wedding of Junaid Safdar — the grandson of PML-N supremo Nawaz Sharif .
Chohan also telephoned MPA Uzma Bukhari and congratulated her on Junaid Safdar's wedding.Despite being critical of each other, Chohan and Uzma Bukhari often meet and talk during the provincial assembly session.
PML-N's Uzma Bokhari and PTI's Fayaz ul Hassan Chohan got into one such candid conversation last month outside Punjab Assembly while talking to journalists.
The political rivals trolled each other for supporting their respective parties.