Sunday December 25, 2022
Exchange Of Fire with Terrorists In Zhob Martyrs One Security Personnel, Injures Two Others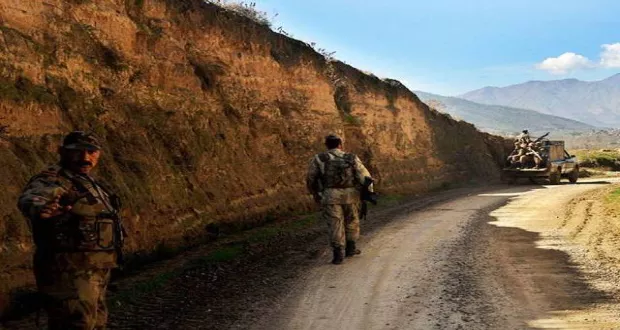 Rawalpindi: One Security personnel embraced martyrdom and two others got injured in exchange of fire with terrorists in Sambaza area of Zhob district in Balochistan on Sunday.
According to ISPR, one terrorist was also killed during the surveillance and sanitization operation in the area.
The sanitization operation continues in the area to apprehend remaining perpetrators.
An Intelligence Based Operation has been initiated in Sambaza area of Zhob, Balochistan for last 96 hours to deny Terrorists use of suspected routes to cross Pakistan and Afghanistan border and enter into KP along inter-provincial boundary and target citizens and security forces.
Citizens and security forces as a result of Surveillance & sanitisation of the area, a group of terrorists were intercepted in early hours today. During establishment of blocking positions to deny terrorists escape routes, terrorists opened fire onto Security Forces.
The post Exchange Of Fire with Terrorists In Zhob Martyrs One Security Personnel, Injures Two Others appeared first on Karachi News.