Sunday April 17, 2022
Ex-PM Aide Shahzad Akbar Leaves For Dubai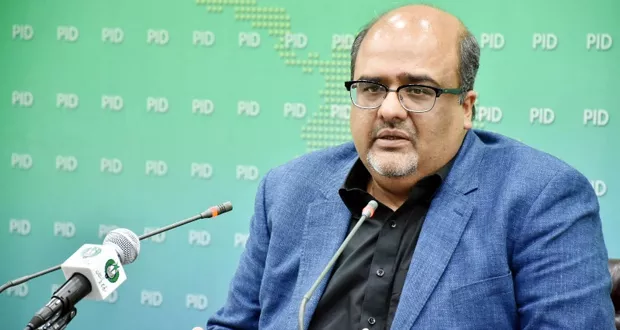 Islamabad: Shahzad Akbar, adviser on Accountability to former premier Imran Khan, on Sunday left for Dubai from Islamabad today.
An Interim set-up has put his name on a no fly list along with Shahzad Gill, however, on orders of Islamabad High Court (IHC) names of the both the leaders of the PTI were removerd.
Earlier, expressing its annoyance over non-compliance with the court's judgment, the IHC had ordered the immediate removal of two key aides of former prime minister Imran Khan — Shahbaz Gill and Mirza Shahzad Akbar — from the exit control list (ECL).
A day earlier, the IHC had suspended an order of the Federal Investigation Agency (FIA) to add former prime minister Imran Khan's six aides to the no-fly list soon after the removal of the PTI government.
IHC Chief Justice Athar Minallah made the judgment while hearing petitions filed by the PTI leaders, seeking the removal of their names from the no-fly list.
Justice Athar Minallah ordered that FIA director general (DG) to refrain from harassing anyone, ordering the agency to remove the names of PTI leaders from the stop list immediately.
FIA had placed the names of key aides of former prime minister Imran Khan, including PM's former principal secretary Azam Khan, ex-special assistant to PM on political communication Shahbaz Gill, ex-adviser to PM on interior and accountability Shahzad Akbar, Punjab Director-General Gohar Nafees, and FIA's Punjab Zone DG Mohammad Rizwan on the ECL.