Sunday January 01, 2023
Establishment Can Play Vital Role To Steer Out Country From All Crisis: Imran Khan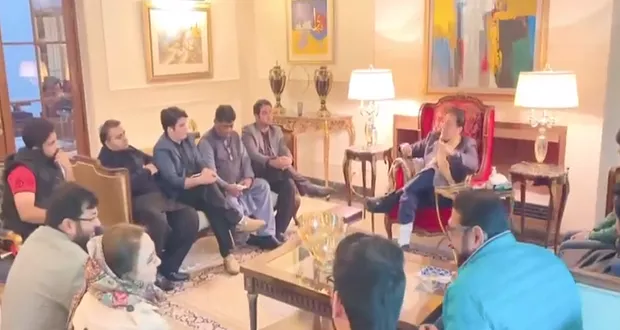 Lahore: Pakistan Tehreek-e-Insaf (PTI) chief Imran Khan once again expressed hope on the establishment that it can play a vital role in steering out the country from all the crisis plaguing the country including eonomy.
Talking to the journalists at his residence Zaman Park Lahore, the former premier said that all the factions of Muttahida Qaumi Movement (MQM-P) are being united on one hand on the other Baluchistan Awami Party (BAP) is being included in Pakistan People's Party (PPP).
The PTI chief said that what message is being given to youth of the country through audio tapes. While former premier claimed that the PPP chairman and Foreign Minister Bilawal Bhutto Zardari has no knowledge of situation in Afghanistan.
Imran Khan said that the Pakistan Cricket Board (PCB) constitution has been changed to adjust Najam Sethi. He said that Najam Sethi doesn't know the ABC of the cricket.
The post Establishment Can Play Vital Role To Steer Out Country From All Crisis: Imran Khan appeared first on Abb Takk News.