Tuesday November 09, 2021
England Add Two Additional T20 Int'ls to Their Tour of Pakistan in 2022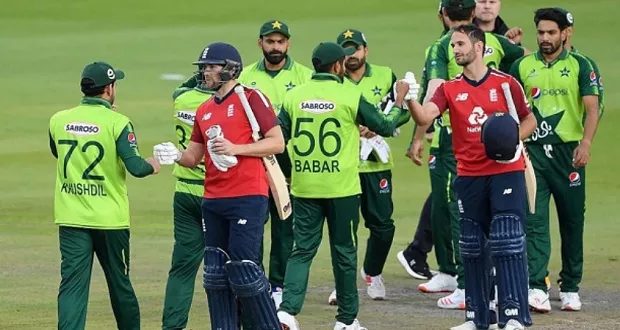 England will play two extra Twenty20s on next year's tour of Pakistan, with chief executive Tom Harrison agreeing the extension on a bridge building trip to Lahore.
Pakistan were infuriated by the England and Wales Cricket Board's decision to unilaterally cancel their joint men's and women's trip to the country which had been planned for October, with Pakistan Cricket Board chairman Ramiz Raja raging that his nation had been "used then binned" as part of a "West versus rest" mentality.
That visit would have been England's first since 2005 and came against the backdrop of New Zealand's prior withdrawal from Pakistan citing a specific and credible security threat.