Sunday January 22, 2023
Enemy of PTI Made Caretaker CM Punjab: Imran Khan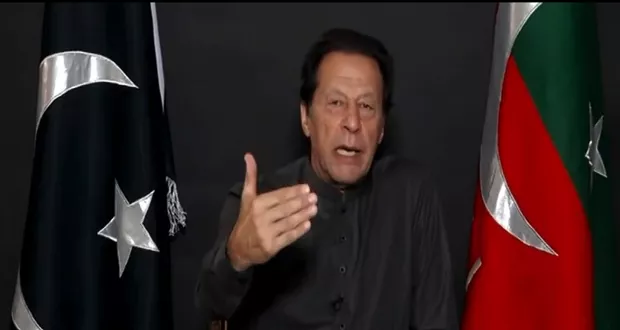 Lahore: Pakistan Tehreek-e-Insaf (PTI) chief Imran Khan has said that an enemy of the party has been made the caretaker Chief Minister Punjab.
In his tweet on his reaction on appointment of Mohsin Raza Naqvi by the ECP as caretaker CM Punjab, the former premier said that the post of caretaker chief minister demands neutrality.
Imran Khan said that Pakistan Muslim League-N (PML-N) has a history that they always appoints their umpire. But it is astonishing that the ECP has appointed an enemy of the PTI as the caretaker CM Punjab.
He said that Mohsin Raza Naqvi not a neutral person while he has also conducted a plea bargain with the National Accountability Bureau (NAB).
The post Enemy of PTI Made Caretaker CM Punjab: Imran Khan appeared first on Karachi News.