Monday October 24, 2022
ECP Issues Detailed Verdict of Toshakhana Case Against Imran Khan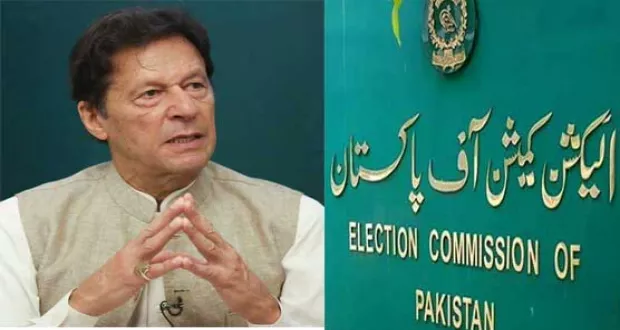 Islamabad: The Election Commission Of Pakistan (ECP) on Monday (today) released a detailed verdict of the toshakhana case against Imran Khan in which he was declared disqualified from his National Assembly (NA) seat.
The detailed verdict contained on 36 pages while the verdict has signatures of Chief Election Commissioner (CEC) Sikandar Sultan Raja and other four members of the ECP.
As per the decision the details of gifts of toshakhana not matched with the election commission form B regarding assets of the MNA.
The details, he provided regarding selling of the gifts are not matched with record provided by State Bank of Pakistan (SBP)
Imran Khan sold the gifts and admitted taking cash and provided a chalan of bank amount.