Tuesday December 20, 2022
Early Elections in Current Situation Not in Pakistan's Interest: FM Bilawal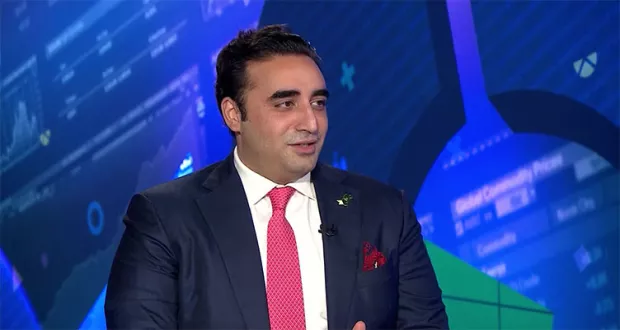 WASHINGTON: Foreign Minister and Pakistan People's Party (PPP) chairman Bilawal Bhutto Zardari in an interview with Bloomberg Television in Washington on Monday said that early elections in the current situation are not in the country's interest.
Replying to a question, Bilawal Bhutto said that in the current situation, early elections are not in the country s interest. Bilawal Bhutto Pakistan Tehreek-e-Insaf (PTI) chief Imran Khan is harming the country with unjustified protests. He said that it is very unfortunate that Imran Khan talks about election at a time when the country is passing through a very difficult period.
Bilawal Bhutto said that Muslims in India are being tortured by Narendra Modi's party and added that Indian government is committing extreme atrocities in Gujarat. He said that Modi's party BJP has announced a bounty on my head which proves that what I had said was right.
Replying to another question, Bilawal said that vast devastation left behind by the unprecedented floods in August and there is a huge responsibility of the international community to support Pakistan.
He said that unprecedented floods in the summer killed more than 1,700 people, inundated third of the nation and cut the nation's growth by half. The floods have left about $32 billion in damages and losses to the nation's economy.
Bilawal said that as per United Nations, the global community hasn't provided enough funds after the devastating floods in Pakistan and that may lead to the suspension of its food support program next month. The UN and Pakistan's joint appeal garnered only about 30% of the $816 million funds requested, according to Julien Harneis, UN resident and humanitarian coordinator in Pakistan.
The post Early Elections in Current Situation Not in Pakistan's Interest: FM Bilawal appeared first on Karachi News.