Thursday September 22, 2022
Dollar Depreciated By 50 Paisa In Open Market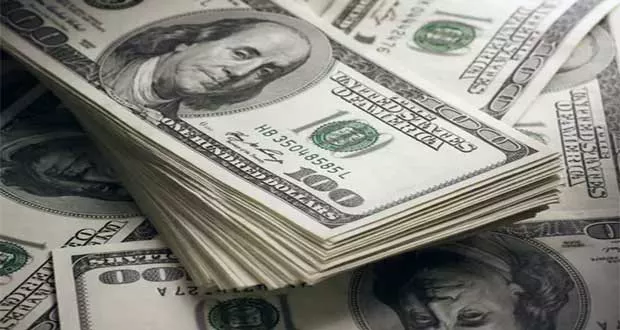 Karachi: A tiny increase reported in the US dollar in the interbank market.
The greenback appreciated by six paisa in the inter-bank market closed at Rs 239. 71 from 239.65 after an uptick of six paisa.
On the other hand, the dollar decreased by 50 paisa in the open market after which the dollar closed at 244. 90 after decrease of 50 paisa from 245. 40.
Yesterday, the Pakistani rupee continued to fall for the 14th consecutive session and hit a record historic low against the US dollar,
In the interbank market, the rupee plunged to 239.65 after losing 0.74, according to the data from the State Bank of Pakistan (SBP), down in value from the previous session's close of 238.91.
The dollar now stands only Rs0.29 short of the all-time high level of Rs239.94 on July 28, 2022.
Meanwhile, the Forex Association of Pakistan (FAP) stated that the banks were selling dollar at Rs240.15. On the other hand, In the open market, the greenback was being traded at Rs246 to Rs248.