Wednesday November 17, 2021
Details Of Bills To Be Presented Before Joint Sitting Of Parliament For Approval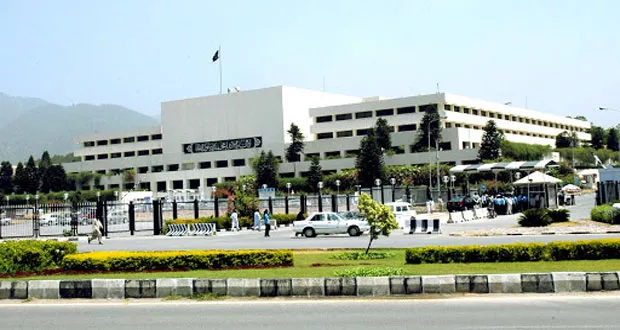 Islamabad: Government will present as many as 29 bills for approval besides that the government will also present use of electronic voting machines, right to vote to overseas Pakistanis and electoral reforms bills in the parliament.
A sixty-point agenda has been issued for joint sitting of National Assembly and Senate. Right to vote to overseas Pakistanis, use of electronic voting machines in the elections are part of electoral reforms bill.
Such bills are also included which approved by the NA but it could not be approved in the senate. Out of which 27 belongs to the government and two belongs to PML-N.
Amendment bill of Muslim family laws act seven will also be presented in the joint sitting of the parliament.
Privatization commission 2020, business companies bill 2021, protected transfer of money bill 2021will also come for consideration.

SBP Banking Services Corporation Bill 2021, Agriculture, Business and Industrial Bill 2021 are also part of the agenda. Maritime Security Agency bill 2021 , Port Qasim Authority Bill 2021, Pakistan National Navigation corporation Bill 2021 and Gwadar Port Authority Bill 2021 will present before parliament.