Wednesday May 18, 2022
Decision Of Interim Govt Set Up Will Be Announced Till May 31: Claims Shaikh Rashid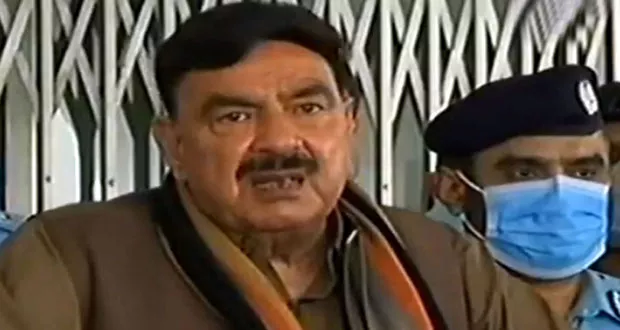 Rawalpindi: Awami Muslim League Chief Shaikh Rashid on Wednesday said that after verdict of Supreme Court of Pakistan (SC) over presidential reference seeking interpretation of article 63(A), the coalition government is standing on a single vote.

Talking to media after appearing before the court, Former interior minister said that the government is begging to the country institutions for one year rule.
AML chief claimed that setting up the interim government decision will be taken until May 31.
He said that whenever tough time arises coalitions are broken. As per the Shaikh Rashid said that opening of court at 12 am night went in the favor of the opposition parties.
He said that we have special care for the courts and respect of army.
Shaikh Rashid said that it is being prepared to end cases against Asif Zardari, Faryal Talpur, Hamza Shahbaz and Shahbaz Sharif through Federal Investigation Agency (FIA).
Those who demanded to restore respect of vote, set the price of single vote Rs 200 million, he added.
He apprised that on May 20 in Multan public gathering, Imran Khan will give call of a long march and it will be better to announce dates of fresh elections.