Thursday October 13, 2022
Death Toll in Nooriabad Bus Fire Incident Reaches 18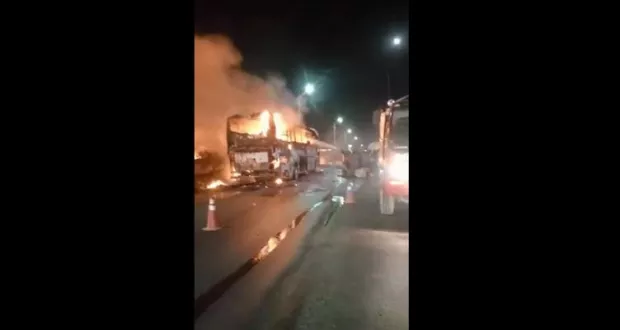 HYDERABAD: Death toll in tragic bus fire incident, near Nooriabad has reached 18.
At least 18 were burnt alive and several injured after a private bus in which they were traveling caught fire at M9 Motorway near Nooriabad.
The ill-fated incident took at M9 Motorway near Nooriabad when air condition unit of a passenger bus heading towards Hyderabad from Karachi caught fire which engulfed the bus.
Resultantly, 18 people were burnt alive, while several other sustained injuries.
According to SHO Nooriabad Hashim Barohi, the fire brigade put out the blaze in the bus while ambulances shifted the dead and injured to a nearby hospital.
Sindh Chief Minister Murad Ali Shah expressed grief over the loss of lives in the incident and directed the Jamshoro Deputy Commissioner and Senior Superintendent of Police to provide survivors with all possible support apart from mobilizing emergency services to provide medical attention to the injured