Friday August 27, 2021
Death Toll in Kabul Airport Attack Rises to 110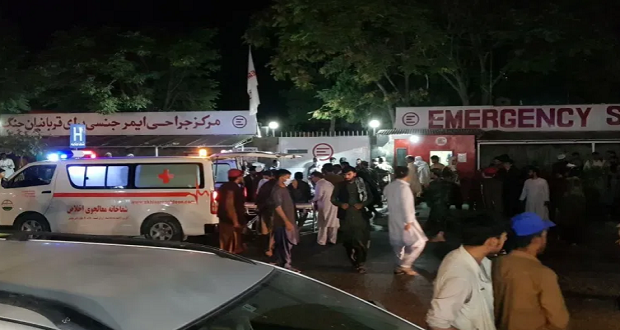 KABUL: At least 13 U.S. service members, identified as 11 Marines, a Navy sailor and an Army soldier, died Thursday in a suicide bombing outside Kabul's Hamid Karzai International Airport as thousands of people were trying to flee Afghanistan following the country's recent takeover by the Taliban.
At least 18 service members were injured in the attack, said Marine Corps Gen. Kenneth McKenzie, commander of U.S. Central Command.
Local officials said that more than 100 Afghans were killed in the explosions.