Saturday December 24, 2022
Dar Lauds Role of NDMA in Relief, Rehabilitation of Flood-hit People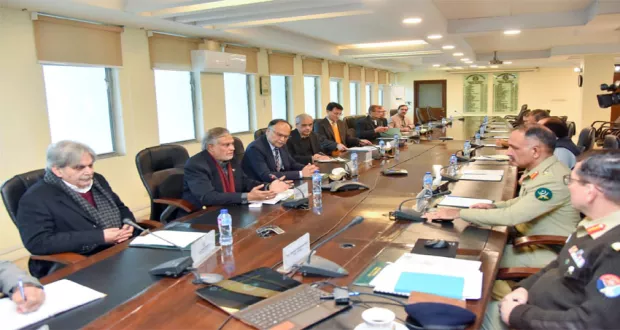 Finance Minister Ishaq Dar has lauded the role of National Disaster Management Authority in relief and rehabilitation of distressed people affected in the devastating disasters.
Chairing a meeting with Chairman NDMA Lieutenant General Inam Haider Malik and his team in Islamabad, the Finance Minister also appreciated remodeling of the Authority's disaster preparedness responses.
Lieutenant General Inam Haider Malik briefed the meeting on existing working structure of NDMA with pre and post disaster preparedness and its responses during Covid-19 and the devastating floods in the country.
The Chairman also highlighted remodelling of Disaster response regime from a reactive to a proactive organization to minimize the damages caused by the natural disasters in future.
The post Dar Lauds Role of NDMA in Relief, Rehabilitation of Flood-hit People appeared first on Karachi News.