Tuesday August 16, 2022
Court Issues Notice To Shahbaz Gill On Further Demand Of Physical Remand By Prosecutor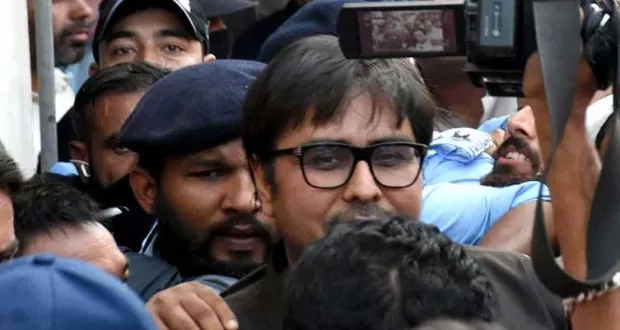 Islamabad: A session court of Islamabad issuing notice to Pakistan Tehreek-e-Insaf (PTI) Dr Shahbaz Gill in his physical remand case and called arguments tomorrow.
Islamabad additional session Judge Zeba Chaudhry heard the case pertaining to granting bail to Shabaz Gill. Judge, during course of hearing, in her remarks said that hearing can not be conducted on bail untill recieving of a written order of the Islamabad High Court (IHC) regarding the physical remand.
In the meantime, Shahabz Gill counsel Faisal Chaudhry arrived in the cout carrying the IHC written order.
The court said that if needed, the accused be sent to police on the physical remand.
The Judge questioned that which are the things need to be investigated? Prosecutor said that there is space of 15 days of remand in the law adding that only two days remand of Shahbaz Gill had been given
He said that to reach conclusion there is need of investigation for numbers of aspects. He said that judicial magistrate gave verdict without keeping in view all these aspects.
The court issuing notice to Shahbaz Gill on further demand of physical remand adjourned the hearing till tomorrow.