Friday December 31, 2021
Coronavirus Claims Six More Deaths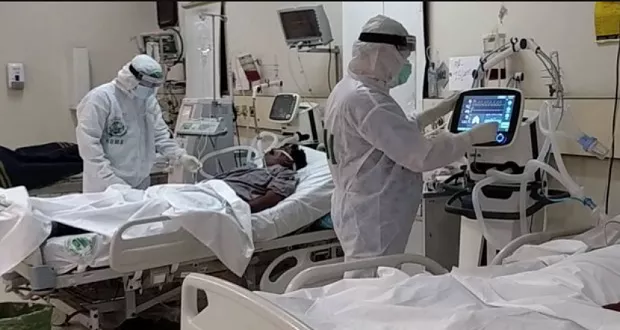 LAHORE: The global epidemic coronavirus has claimed six more deaths and 515 positive cases in the last 24 hours.
The number of confirmed positive cases has surged to 1,295,376. The nationwide tally of fatalities has jumped to 28,927 on Friday.
As many as 481,689 coronavirus cases have been confirmed in Sindh, 444,977 in Punjab, 181,370 in Khyber Pakhtunkhwa, 108,618 in Islamabad, 34,660 in Azad Kashmir, 33,633 in Balochistan and 10,429 in Gilgit-Baltistan.
Pakistan has so far conducted 23,372,405 coronavirus tests and 47,856 in the last 24 hours. 1,256,337 patients have recovered in the country whereas 633 patients are in critical condition.
The COVID-19 positivity ratio was recorded at 1.07 percent.
So far, 96,980,678 people have received their first dose of coronavirus vaccine including 927,315 in last 24 hours. 70,576,467 citizens have been fully vaccinated while 1,046,013 received their second dose in last 24 hours.
The number of total administered doses has reached to 156,623,021 with 1,599,380 in the last 24 hours.