Monday November 07, 2022
COP27 President Urges World to Fulfil promise of $100b Climate Aid to Developing Nations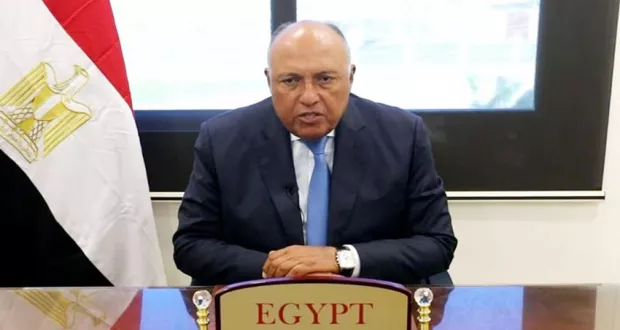 The United Nations Conference on Climate Change Conference (COP27) kicked off at Sharm El Sheikh in Egypt on Sunday with the participation of delegations representing 190 states and regional and international environmental organizations.
At the opening of procedural session of the event, President of COP26 Alok Sharma handed over the presidency of the conference to COP27 President Designate Sameh Shoukry.
In his opening address, new President of COP27 and Egyptian Foreign Affairs Minister Sameh Shoukry urged countries to deliver on the promise of the one hundred billion dollars climate aid to developing nations.
He welcomed the new sub-agenda item on funding for Loss and Damage which creates for the first time, space for the discussion on the critical issue of funding arrangements to respond to the adverse effects of climate change.
Sameh Shoukry said current mobilization efforts raised many concerns, as one hundred billion dollars a year pledge has not yet been implemented and the finance available focuses on mitigation, not adaptation and the most of it is based on loans.He said we cannot continue like this."
The conference that Kicked off today will continue till 18th of November.
At the COP 27, countries come together to take action toward achieving the world's collective climate goals as agreed upon under the Paris agreement and the convention. Heads of States and Governments are also attending the conference.
Nearly fifteen thousand COP27 participants from different nationalities are arriving in Sharm El-Sheikh to attend the event.
The post COP27 President Urges World to Fulfil promise of $100b Climate Aid to Developing Nations appeared first on Abb Takk News.