Sunday September 04, 2022
COAS Fulfils His Promise As Bahrain Bridge Opened For Public In A Week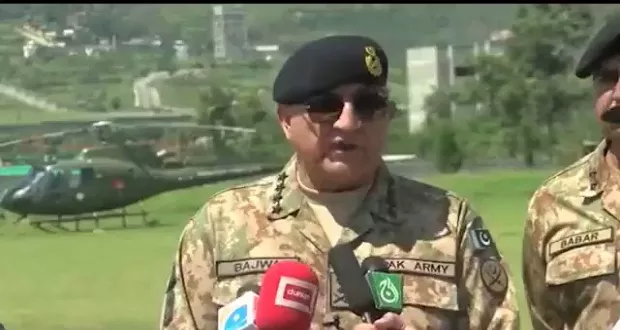 Swat: Chief of Army Staff (COAS) Gen Qamar Javed Bajwa has fulfilled his promise with the people of Swat as Bahrain bridge has been open for the people.
The army engineers opened the Bahrain bridge after working on it day night on the orders of the army chief.
The people of Swat happiness was worth watching after opening of the bridge in the less amount of time. At the occasion the people of the area chanted slogans in the favor of Pakistan army, which can be heard as "Long Live Pakistan Army."
It is pertinent to mention here that the contact of the people of Swat has disconnected from Mangora and Khawaza Khaila areas while Bahrain it self divided into two parts after breaking of the Bahrain bridge.
General Qamar Javed Bajwa in his visit to area on August 30 had promised that the bridge will be opened within a week.