Sunday June 12, 2022
COAS Bajwa Led Senior Delegation of Pak Army Official Visits To China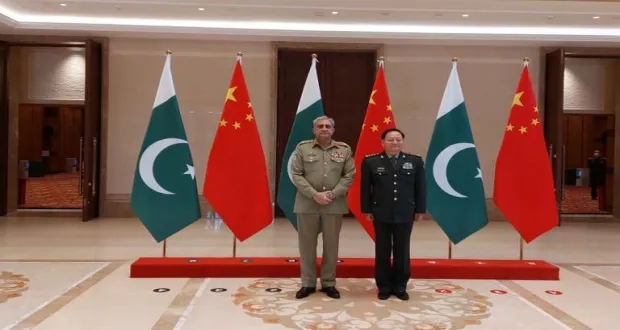 Islamabad: Chief Of Army Staff (COAS) Gen Qamar Javed Bajwa has visited official visit to China along with his delegation.
According to army media wing, Inter-Service Public Relations ( ISPR) apprised that in the leadership of Army Chief General Qamar Javed Bajwa, a Pakistan Army senior delegation participated in Pak-China joint military cooperation committee.
The huddle cosidered international, regional security situation besides agreed upon to continue strategic partnership.
According to the ISPR, the meeting reiterated their resolve to continue cooperation against anti- terrorism activities, technology and training between two armies.