Monday July 25, 2022
Coalition Govt Agrees To Move Forward With Unified Strategy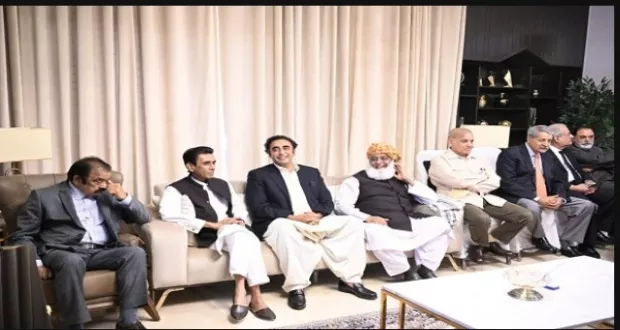 ISLAMABAD: The leaders of the ruling coalition agreed to move forward with a unified strategy in the event of an eventuality. Sources say that Prime Minister Shehbaz Sharif, PDM chief Maulana Fazlur Rehman, Bilawal Bhutto Zardari participated in the consultation meeting of the ruling coalition and PDM leaders at the Prime Minister House.
According to the sources, Maryam Nawaz and other leaders of the party along with the leaders of MQM, Muslim League-Q, ANP, Balochistan Awami Party, BNP and other allied parties also participated in the meeting.
The future strategy was decided in the meeting, all the leaders agreed to proceed with a consensus strategy in the event of a possible situation. The meeting was briefed on today's Supreme Court proceedings.