Friday November 04, 2022
CM Visits Shaukat Khanum Hospital, Inquires After Health of Imran Khan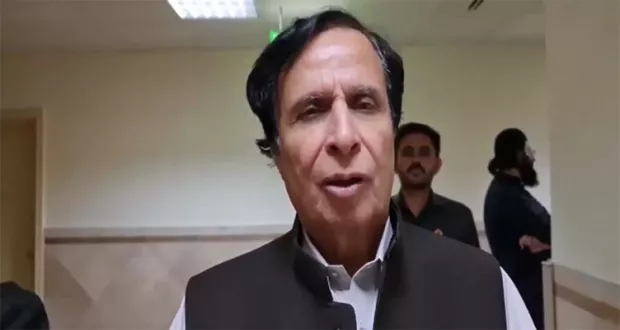 LAHORE: Punjab Chief Minister Chaudhry Pervaiz Elahi visited Shaukat Khanum Hospital in Lahore on Thursday night to inquire after health of Pakistan Tehreek-e-Insaf (PTI) chief Imran Khan.
In a video message after meeting with Imran Khan at the hospital, CM Pervaiz Elahi said that the PTI chief is fine and in stable condition and determined not to back down from his mission.
Pervaiz Elahi said that he has directed the Inspector General of Police to constitute a Joint Investigation Team (JIT) on incident of firing at PTI chief Imran Khan s container.
The Chief Minister further said that the Counter Terrorism Department (CTD) will be included in the JIT so that the motives behind the incident can be investigated.
He said that mobile phones have been taken into possession after suspending the police staff which leaked the video statement of the accused to the media.