Friday November 18, 2022
CM Sindh Meeting With World Bank Official Decide To Give Rs 5k To Farmers To Plant Rabi Crops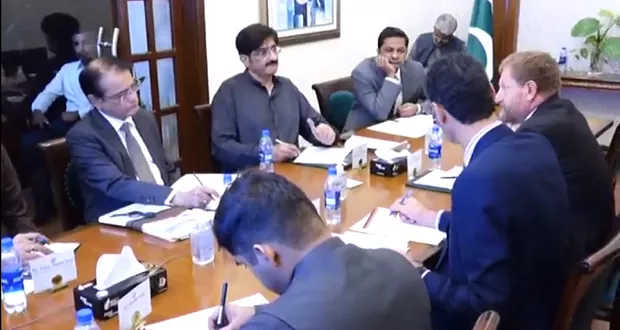 Karachi: Sindh Chief Minister Syed Murad Ali Shah on Friday called on World Bank regional director Mr John Roome,
The CM Sindh meeting with Regional Director Mr John Roome was held at CM House.
The Country Director Najy Bensassine joined the meeting through video link. The meeting decided to give Rs5000 cash to growers for seed to plant Rabi crops.
Talking to the WB officials, Syed Murad Ali Shah said that the construction of houses for the flood victims will be started soon as survey of the lands is in the last phase.
The CM said that the data of the survey will be shared with the WB as well
The huddle reviewed provision of seeds to the farmers while the meeting decided that the growers having 12 and half acres of lands will be provided much money.
The post CM Sindh Meeting With World Bank Official Decide To Give Rs 5k To Farmers To Plant Rabi Crops appeared first on Abb Takk News.