Sunday November 13, 2022
Clash Erruptes Between PTI Activists In Faisalabad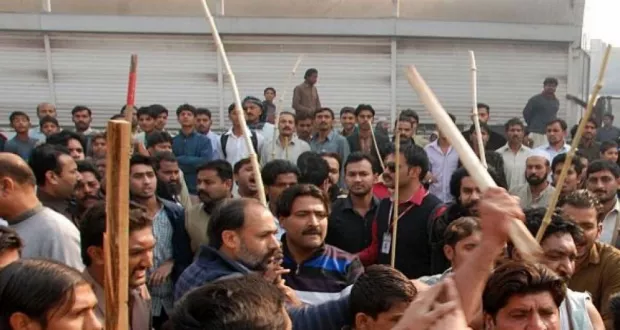 Faisalabad: Pakistan Tehreek-e-Insaf activists in Faisalabad resorted to quarrel and they attacked each other with sticks and chairs.
The fight between the two groups of party started when the party chairman Imarn Khan was addressing through a video link.
The fight got so much violent that Both the groups freely used sticks and chairs on each other owing to which many sustained injuries.
The cause of the fight could not be determined
Pakistan Tehreek-e-Insaf according to its chief has passed 26 years of its inception but the party does't look organized still as many times the PTI activsts resorted to fights and altercations in their rallies.
T
The post Clash Erruptes Between PTI Activists In Faisalabad appeared first on Karachi News.