Friday May 13, 2022
CCTV Footage of Karachi Blast Shows Suspected Bomber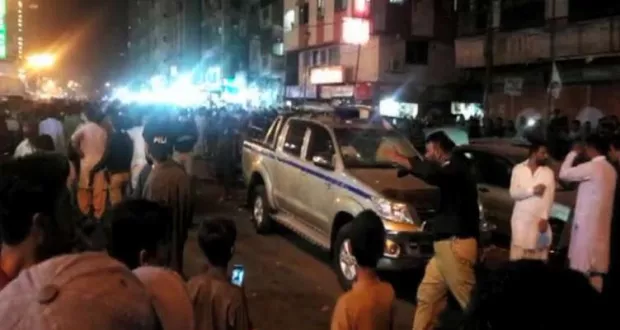 KARACHI: CCTV footage of the Karachi blast in Saddar Town has surfaced which showed a powerful explosion on Dr Daud Pota road near a bakery on Thursday. A suspicious man can be seen in the footage.
In the CCTV footage, a suspicious man can be seen who can allegedly be involved in the blast incident.
According to details, one person died and 9 were badly injured in the incident.
Several vehicles including bikes and six cars were completely destroyed in the incident.