Friday November 11, 2022
CCPO Lahore Visits Imran Khan's Lahore Residence To Review Security Arrangements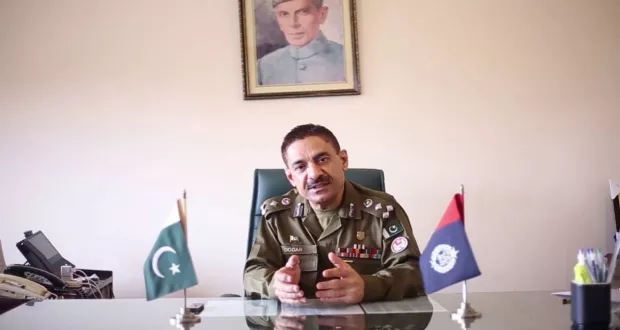 Lahore: Central City Police Officer (CCPO) Ghulam Mahmood Dogar today (Friday) visited Zaman Park, Pakistan Tehreek-e-Insaf (PTI) chief Imran Khan Lahore residence, during which he reviewed security arrangements.
The Police have established a protective wall at the house while more cameras have also been installed.
On the other hand a heavy contingent of police has also been deployed at the police check post.
The Women police personnel are also present in the security while a special desk has also been established to maintain record of visitors at the house.
The post CCPO Lahore Visits Imran Khan's Lahore Residence To Review Security Arrangements appeared first on Abb Takk News.